YOU don't control the situation, GOD controls the situation
Hi degennies. Happy Friday :-)
& if it's not a happy one, I feel you. But this too shall pass or whatever. Okey? Cool.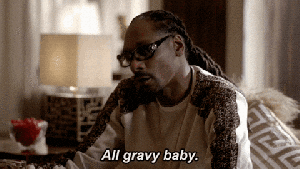 Today… an epiphany, I did have.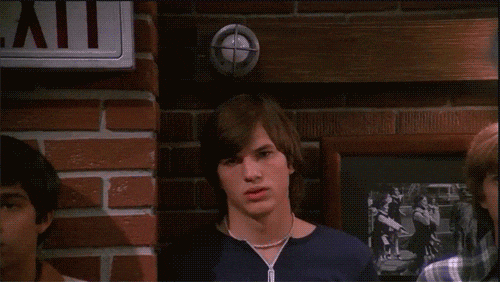 In regards to my many failed romantic relationships, I asked myself… (for the 5.7 millionth time in my life)
Why does everyone leave? How can I ever make anyone stay?
The answer is: I can't.
I can't make anyone stay...
because I simply can't make anyone do anything.
That is not my job. God's got that one under control, boo.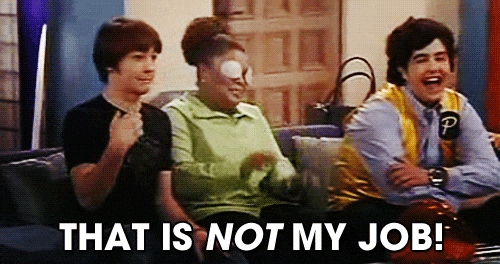 I've gone 'round and 'round in this seemingly never ending cycle of heartbreak… I know the things I need to fix about myself, so why haven't I?
If you can relate, hear me out...
It's a matter of finally coming to a place where you no longer ask yourself those kinds of questions… a place where you 1000% LOVE YOU FIRST. Discovering that you've never needed nor do you need anyone who doesn't want to stay or makes you feel less than the badass you are — because at the end of the day… you still have YOU. & that's all you'll truly need.
Make sense?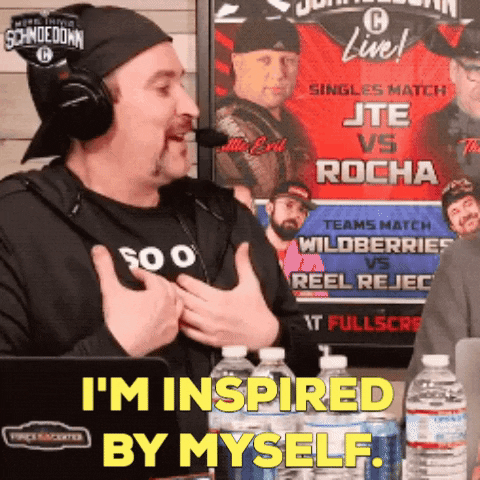 Okey, Gr8.
Understanding it is one thing — applying it to your daily life? :') Chile, that's a whole 'nother story.
As human beings, I believe we all have our insecurities —
it's a matter of how we live with them and learn to appreciate them for the uniqueness they bring to us.
I'd be lying if I said I'm at a place right now where I am completely secure in myself.
I feel defeated lately... Do you? I use it to motivate me to keep going... because what else? :') Lol.
(All jokes and all seriousness here)
When things seem to be at the lowest of lows -- you know it can only go up from there.
Simply put, this whole adulting hoop-lah isn't easy. Yeah, cliche, okay… but seriously.
Why didn't I listen to my parents, LOL?! iDigress…
My insecurities lie within all of that... lemme explain...
I'm the typical fresh out of college millennial degenerate trying to find their place.
Sounds familiar I'm aware.
I know where I want to go career wise, and I know myself for who I am…. I just haven't found my place, I don't feel established on my own, and I believe it's something that's interfered with all of my relationships up to this point.
It goes without saying any insecurity is going to have an effect on your relationship if you allow it to.
And boyyyyy, have I :''') Multiple times.
As a now "young adult" (whatever that means), majority of everyone around me seems to have it all figured out. (yeah, I know that's cliche and unrealistic, too, but y'all know what I'm sayin)
So many people my age have landed the jobs they longed for… while I feel a bit lost. I enjoy my job… I just know there's more for me. I know I want more for me.
BING BONG :')
Knock, knock, knock, it's God.
No matter how badly we want the significant other to stay… no matter how badly we want the job… no matter how much we think we deserve something to happen for us… none of it is up to us.
YOU don't control the situation, GOD controls the situation
You must let go of the urge to control everything going on in your life — or nothing may ever happen at all.
Constantly trying to make things go the way you want is a sure fire way for nothing to go how you want. You've got to trust God, & just do you, boo! It'll all fall into place that way. Don't stress.
No stress, all blessed.
Okey periodT.
Let Go, Let God. & PRAY! Prayer works. You'd be surprised how much can change in such little time by backing away from a situation, giving it to God, and praying about it.
Don't believe me?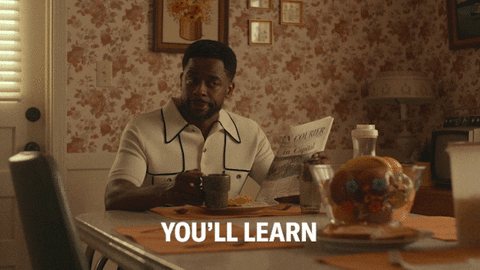 Good things take a whole lotta faith, a whole lotta work, and a whole lotta patience.
Things look so different nowadays, but God's stayed the same.
Lissstttteeennnnnn....
Be the best version of yourself, trust GOD'S PLAN versus your own, and be selfless.
2022 IS FOR YOU BOO!!!!!!!!!!!
SIDE NOTE: I AM REALLY SAD AND TIRED TODAY/TONIGHT. iDigress, iPray.
I'm about to go drown in my homework :-) I've got a report time of 5:15 A.M. tomorrow for my flight attending life. Meep. Sleep. I could say ~unfortunately~ for both, but more-so fortunately.
-- taking this moment to think about all of the things I have to be thankful for --
You should, too... Others have it worse degennies... Things will get better<3
ILYSM. TTYL <3
Stay tuned for my ~Flight Attendant Chronicles~ soony
Love,
The Daily Degenerate